Coffee packaging machine for coffee packaging
There are many types of coffee packages, depending on whether the coffee you produce is instant coffee, coffee beans, or ground coffee powder. And there is various type of coffee packaging machine. Good coffee packaging is like putting wings on your coffee products and flying directly into the hearts of customers. In this article, you will learn about different coffee packages and coffee packaging machines.
Instant coffee packaging and packaging machine
Instant coffee is usually packaged with a strip back seal, weighing about 15-30g. Small size, easy to carry, like Nescafe instant coffee bar, very classic. The instant delicious taste has a large consumer group all over the world.
An efficient and stable stick coffee bag packaging machine enables you to meet your market needs at the lowest cost. Multi-lane stick coffee bag packaging machine, one machine has 2-10 , output 80-400bags/minute, small working area, convenient maintenance, saving labor, energy consumption, and site costs. Get more information.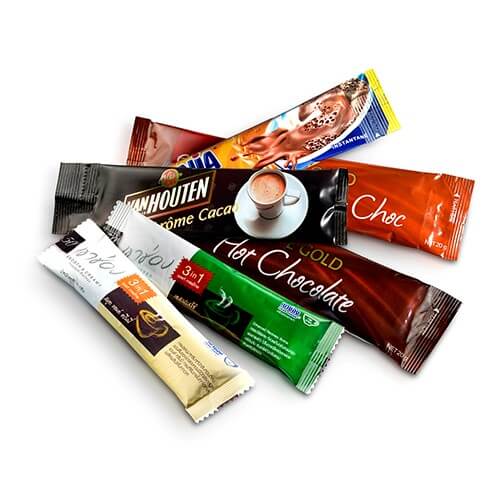 Coffee bean packaging and packaging machine
There are more packaging options for coffee bean products, such as pre-made bags, quad seal bags, and gusset bags. The general weight is 0.5LB-1LB, they have a common feature, that is they are equipped with a breather valve.
The "one-way exhaust valve" on the bag allows the excess carbon dioxide gas to be discharged from the bag, preventing the intrusion of moisture and air outside the bag, so that the coffee beans can be kept fresh under the best storage conditions.
There are several packaging machines that can be used to pack the above bag types. Premade bag coffee bean packaging machine, quad seal bag coffee bean packaging machine, gusset bag coffee packaging machine. For more information, please contact NEWIDEAPACK
Ground coffee powder packaging and packaging machine
If your product is ground coffee powder, you need to pay more attention to the packaging. We all know that if coffee grinding too early, or buying ready-made ground coffee powder, will increase the surface area of the coffee in contact with air moisture, thereby gradually losing its aroma. Especially without proper storage, the coffee powder is also easy to off-odor, it is impossible to brew a cup of fragrant coffee.
The packaging of ground coffee has the same type as that of coffee beans, pre-made bags、quad seal bags、gusset bags with a "one-way exhaust valve". And generally with the weight of half a pound, 1 pound or more. Their packaging machines all use the same machine as coffee beans, but the feeding and weighing systems will be different. In addition, some customers will require nitrogen filling to ensure better preservation.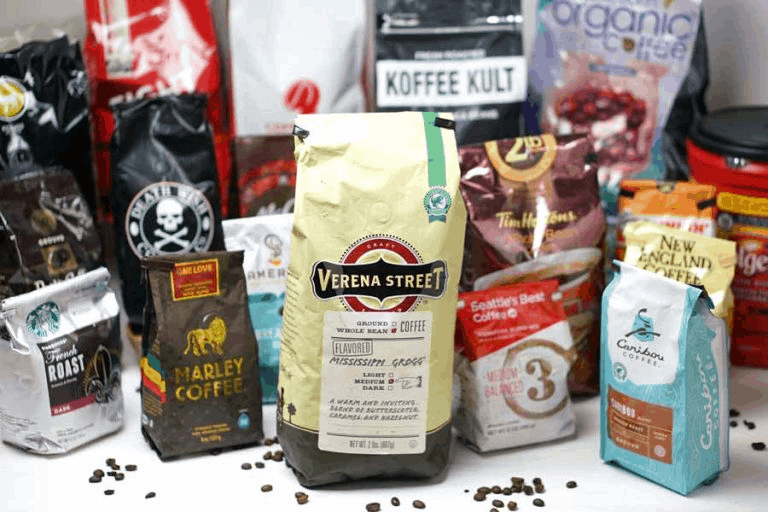 In addition to the same packaging form as coffee beans, non-woven drip coffee bag is becoming more and more popular, with 6-12g per pack. Usually, it packed into an outer bag, and nitrogen is filled in the outer bag, which will extend the freshness of the ground coffee. The validity period can be extended to 1 year, of course, the sooner you drink it, the best. In addition to drinking coffee in a cafe, you can enjoy coffee anytime, anywhere.
NEWIDEAPACK produces an ultrasonic sealing drip bag coffee packaging machine that is efficient and stable and has a unique nitrogen filling and fresh-keeping technology. Providing the perfect hanging drip bag coffee packaging solution for cafes or coffee manufacturers. Especially since 2020, many cafes around the world have been unable to operate normally due to the impact of the COVID-19. At this time, if you can let your customers enjoy your coffee at home, in the company, or outdoors, drip bag coffee is definitely the perfect packaging form.
Are you planning to start your coffee industry? Are you facing expanding capacity? When you have a fully automatic coffee packer, your production can increase by leaps and bounds. If you suddenly receive a large order, it's no big deal to expand your production. If you are facing the above situation, please contact our senior engineer and we will give you a free packaging machine solution.