Vertical Form Fill Sealing Packaging Machine (VFFS)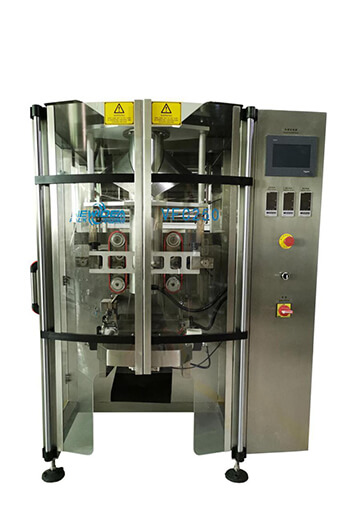 Automatic Vertical Granule Packaging Machine
Features
Automatic Vertical Granule Packaging Machine
Model:VFC250G, suitable for 50g- 3 kg granular products with high precision and speed.
Suitable for food products :grains, pasta, dried fruits, snack, tea, coffee beans, candies, sugar, salt, frozen vegetable, fruits etc. Non-food: dry household chemicals, bath salts, fertilizers, animal food, etc.
Feature
1、VFC250 can meet the packaging requirements of the vast majority of customers. The max bag width can reach 250 mm, max bag length can reach 400 mm. Under this size range, the most popular weight can be filled without any problem. Such as 1 kg sugar, 1 kg salt, 1 kg rice,1 kg coffee beans. In small weight such as 50g, or small size bag, the output performance can be up to 80bag/minute.
2、The electric components are all used @Schneider or @ Mitsubishi, including PLC, relay, and touch screen etc. Independent temperature control system is used @Omron. Pneumatic control system is used @SMC. Encode is supplied by HEIN LANZ from Germany. Shaft is offered by TaiJing Korea. These parts ensure VFC250 is one high performance packaging machine.
3、Vacuum pulling film, double servo or triple servo can be options according to customer's products.
4、More comprehensive functions, more options, more compatibility, more ancillary equipment make VFC250 more cost-effective, and it is also the preferred model for most customers.
Machine drawing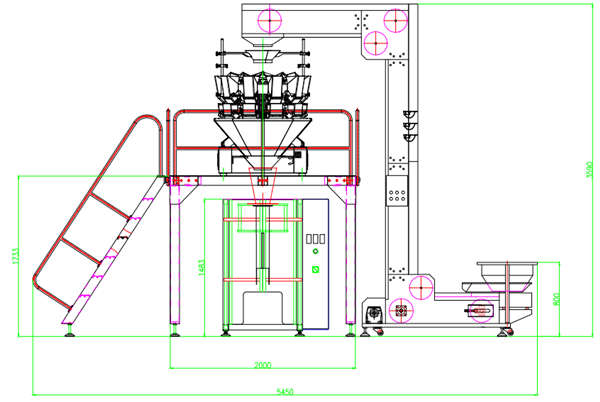 Specification
Bag type options
Optional Function
Solution
FAQ
Here is the detail information about product name
Please fill out this form and we will get back to you shortly.
We work with the best suppliers in the market, find more about our key partners below.