25-50KG Bag Packaging Line Advantage
Advantage 1: the performance of the packaging machine is stable, and there will be no mechanical failure under normal circumstances.
Advantage 2: it can package quickly, with high efficiency and low power consumption.
Advantage 3: it adopts full-automatic packaging mode without manual operation and saves labor costs.
Advantage 4: according to the characteristics of the object to be packaged, you can freely match the packaging machine equipment to set up the packaging production line you need.
Advantage 5: safe and controllable. Each piece of equipment on the 25-50kg bag packaging line has an independent safety protection system. You can use it with confidence.
How About 25-50KG Bag Packaging Line Working?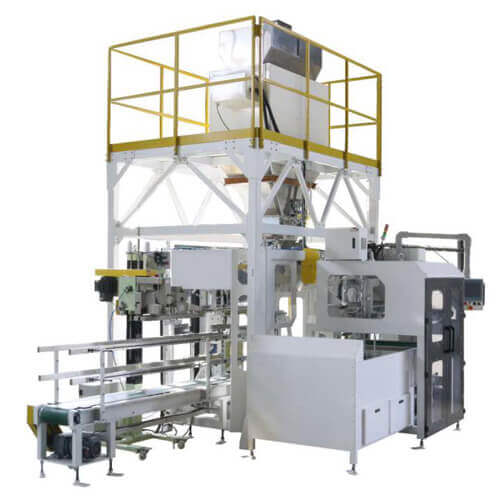 25-50KG Bag Packaging Line
Intelligent Automatic 20 kg-50 kg Big Bag Packaging Line. Production capacity with 500-750 bags/hours, can be connected with robot palletizing system.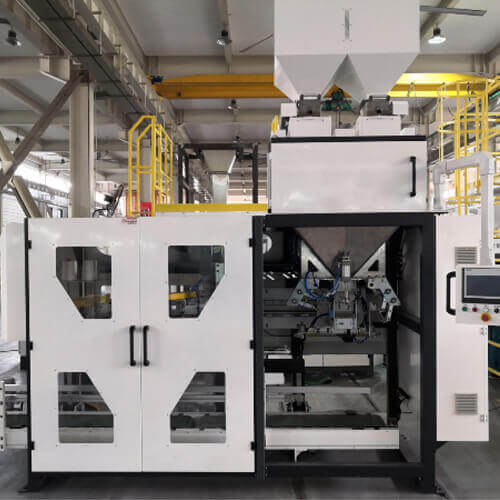 20-50KG Bag Packaging Machine
Semiautomatic 20 kg-50kg Packaging Machine, one person operate, easy to operate, save cost.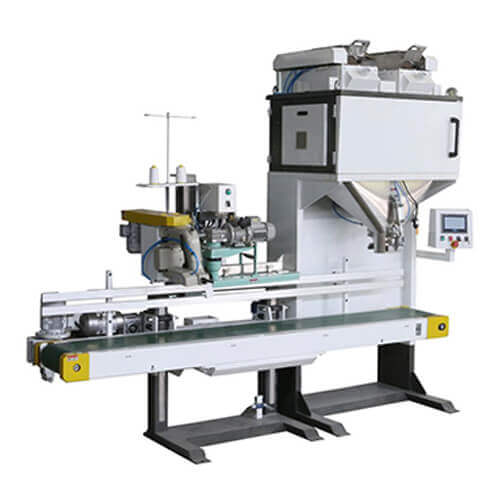 10-25KG Bag Packaging Machine
 Semi-automatic Double scale weighting and packaging machine,including weighting, filling, sewing or heat sealing machine and output conveyor.