COVID-19 Accelerates Global Automation Packaging Machine Transformation
The COVID-19 has caused changes in people's production and lifestyles and has also accelerated the transformation of the industry. Some of these changes may be permanent and irreversible, such as automation. An investigation by Ernst & Young found that during the epidemic, in 45 countries and regions, nearly half of the company bosses surveyed had plans to accelerate the development of business automation. About 41% of respondents said that companies are actively preparing for the post-crisis world and are investing in accelerating automation. Automation is the future development trend. It is undeniable that the OVID-19 accelerates the pace of global automation transformation.
Automation helps reshape the industrial chain
The instinct of capital pursuit of profit and risk aversion will make entrepreneurs have to promote automation, not only to reduce labor costs in the adjustment of the global industrial chain but also to prepare for the crisis that the next epidemic may bring. Obviously, machines are less likely to get sick than humans. The higher the degree of automation, the less affected by emergencies such as epidemics.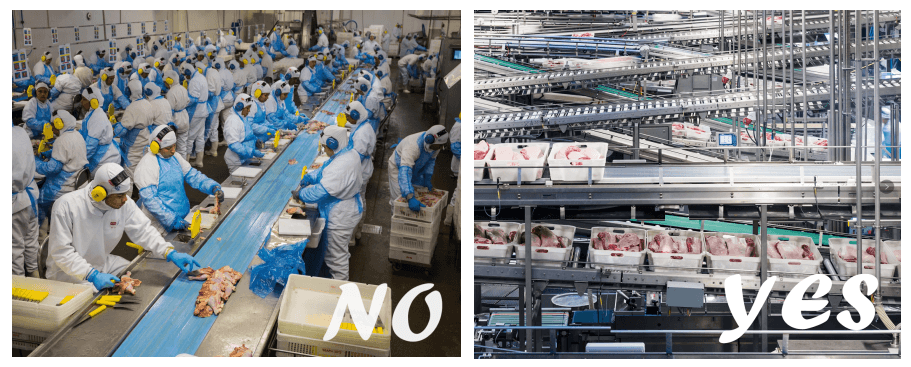 In particular, when companies in some developed countries relocate some strategic industrial supply chains to their homeland in order to avoid risks, machines have more cost advantages than labor in these countries, and the use of industrial robots greatly increases the possibility of a resurgence in the manufacturing industry.
Fu Xiaolan, director of the Technology and Management Development Research Center at the University of Oxford, believes that the manufacturing industries that have been severely affected by the epidemic restrictions are mostly companies that use more workers and adopt traditional management methods. "The epidemic will objectively promote the servitization and automation of manufacturing. The depth and intensity of development". She believes that digital, networked, and intelligent industries will make operations fast, flexible, and low-cost. From the perspective of labor costs in Europe and the United States, to adjust the industrial chain, only automation can achieve localization and regionalization.

Crisis and development opportunities for enterprises under COVID-19
In order to prevent the spread of the epidemic, various countries have implemented national defense and control measures to lock down cities at different times. Many countries only allow businesses in key areas to operate. For example, Malaysia announced that the city will be closed from June 1st to 14th, and Senior Minister Ismail Sabiri announced that only 17 key areas can continue to operate. Manufacturing: Only 60% of employees are allowed to work.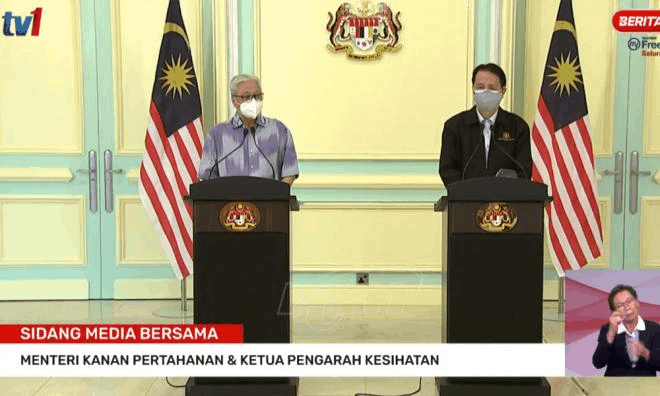 Food and beverages (including animal food)
Medical care (including health care products, pet health care, veterinary medicine)
Water source
Energy
Security (including national defense, emergency, welfare, humanitarian assistance)
Cleaning (solid waste treatment, sewage treatment, public cleaning and sewers)
Transportation (including land, sea and air transportation)
Port affairs (including dock and airport operation management, loading, unloading, piloting, cargo storage and transportation)
Communications (including media, telecommunications, Internet, postal, express delivery, and communication, and only news and information dissemination)
Banking, Insurance and Finance
Community credit (including pawnshops)
E-commerce and Information Technology
Production, distillation, storage, supply and distribution of fuels and lubricants
Hotel and accommodation industry (only for the accommodation of employees for isolation purposes or key services, not for tourism purposes)
Critical construction, maintenance and repair services
Forest industry (only for law enforcement) and wildlife conservation related
Logistics or logistics in key areas
In fact, the situation in other countries is similar. Only these key areas are functioning normally. And reduce labor as much as possible.
Other industries, especially tourism, service industries, hotels and restaurants, automobiles, aviation, shopping malls, and entertainment industries are almost all closed. Behind these are a large number of artificial industries and a large number of company failures.
At the beginning, people did not seem to feel the impact of the occasional lockdown on companies, but the epidemic did not dissipate as quickly as imagined. The current epidemic situation is still severe, and people do not know when they can return to normal life and work. Can't wait any longer. Therefore, some people began to seek new opportunities.
The factory that originally relied on labor was switched to a fully automated production and packaging line. At the same time of safety, the production efficiency is improved, and the factory will not be closed because there are no workers to work.
Industries that had to be shut down, such as tourism, service industry, and automobiles, began to change their careers and invested in food, daily necessities, medical and other industries related to people's livelihood to survive the crisis. Therefore, the demand for automated production and packaging equipment has increased.
NEWIDEAPACK received inquiries from customers all over the world during the epidemic. Many of these industries were closed down in search of new outlets. Most of them are in the food industry. Another part is to seek a fully automated packaging solution to reduce labor as much as possible. We are also honored to have helped many customers solve fully automated packaging solutions during the epidemic.
If you are interested in our automatic packaging machine or have some technical doubts about the automatic packaging machine, please contact our senior technical engineer. We will answer for you for the first time and provide free packaging machine solutions.

Get Free packaging machine solitions


Learn More Packaging Machines