Benefits Of Automatic Packaging And Palletizing Line For 50kg Rice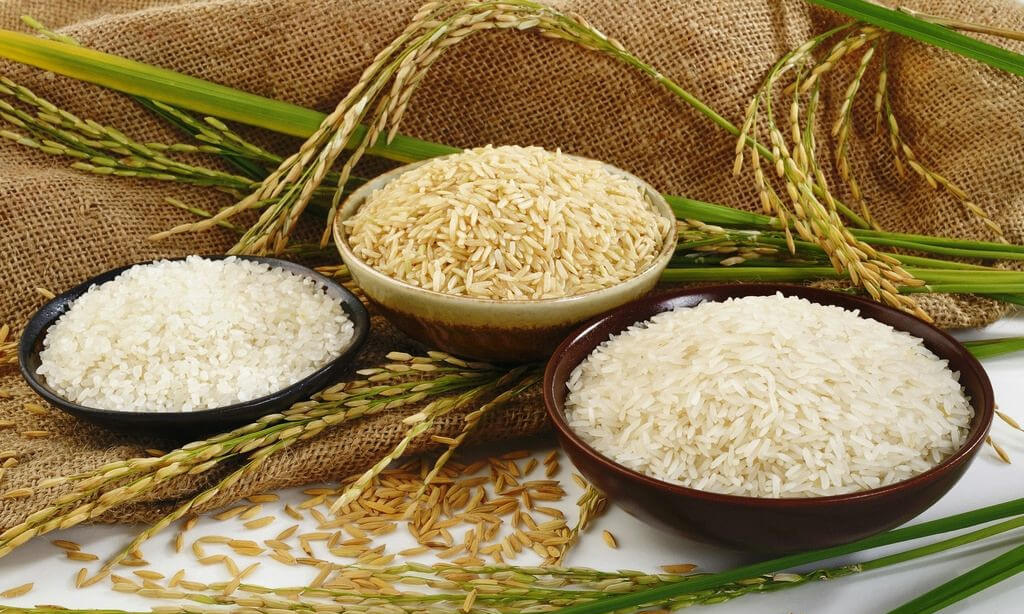 Rice is mainly produced in Asia and is the main food for Asians. At the same time, the demand for rice in other regions like the Americas and Europe is also increasing year by year. With the development of the times, the rice industry has increasingly relied on intensive, mechanized, and intelligent management. Usually, the original package of rice is 50kg woven bag, and after being transported to distributors, it will be divided into portable packages from 1kg to 10kg. Many rice merchants choose a fully automatic packaging and palletizing line for 50kg rice.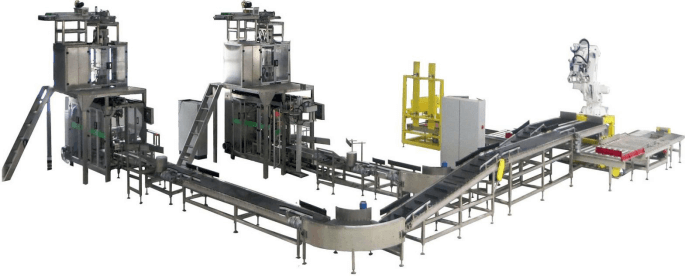 First, let's check the traditional semi-automatic packaging method.
Manual weighing, manual bagging, manual sealing, manual palletizing, slow packaging speed, more labor, and higher labor costs. When you receive a large order, or receive orders from several customers at the same time, you will find that the semi-automatic packaging method cannot easily complete these production tasks.
What benefits of automatic packaging and palletizing line for 50kg rice ?
1.Fully automated and standardized production.
This set of fully automatic packaging and palletizing line can realize fully automatic feeding, weighing, bagging, bag sewing, palletizing and film wrapping. Improve product quality and consistency, realize product standardization, and reduce material waste.
2.Fast delivery of production tasks.
Unmanned production connection, fast and efficient, can deliver customer orders faster and expand market share.
3.Only 1-2 people are required to run the machine in the whole process, which can save a lot of labor.
With the increasing labor cost, a lot of labor means a lot of cost. The cost of the machine is fixed, and the cost will be recovered soon.
4.Reduce production instability caused by labor mobility and the difficulty of recruiting workers.
When your employee and you are in a bad mood because of something, he may leave the job, not go to work for a few days, or quit directly. If many workers do this at the same time, your production will be paralyzed. However, the fully automatic packaging and palletizing line only requires two people, which is convenient for personnel management and stable production.
5.Save the cost of plant space.
The entire packaging line occupies a small area and can leave a large warehouse area. At the same time, due to the high production efficiency, there is no need to backlog inventory, which saves space.
6.Conducive to the physical and mental health of employees
The entire production line is simple to operate and intelligent, which reduces the workload of employees and improves the safety of the production environment.
The benefits of automatic packaging and palletizing line can really help rice company increase production and save costs. Tianjin Newidea Machinery Co., Ltd. can customize a fully automatic packaging and palletizing line for 50kg rice, makes your business easier!