Installation And After-Sales Service Of Animal Feed Packaging Palletizing Line During The COVID-19
In February 2019, Mr. Sandor from Hungary sent an inquiry to Newidea. His friend wanted a fully animal feed packaging line. Mr.Sandor is doing CNC lathes business,since his friend wanted to buy a fully automatic feed production line, he contacted with us. His friend's company is a well-known animal feed company in Hungary, which provides feed to the Hungary and neighboring countries' markets . As the market grows larger, their original semi-automatic packaging machine no longer satisfy them, and an automatic palletizing solution is urgently needed.
The customer's packaging requirement is automatic bagging, weighing, bag sewing, label sewing, metal checker, weight checker, labeling, robot palletizing, and automatic pallet wrapping. This is a very complete automatic animal feed packaging and palletizing line. It is necessary to carry out the design plan according to the actual site of the customer. At the same time, in order to meet the requirements of full automation, the previous semi-automatic feeding system must be transformed into a fully automatic feeding system. After several months of factory and drawings and transformation, the solution was finally finalized.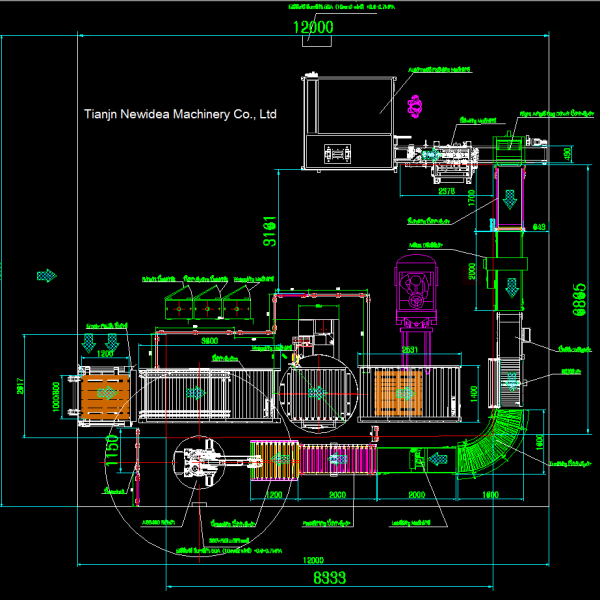 After the Christmas of 2019, the whole set of equipment arrived at the Hungarian customer's factory. According to the schedule, after the Chinese New Year, we will arrange 3 engineers and 1 sales go to the customer's factory for Installation and after-sales service for this animal feed packaging line. Unfortunately, at the end of January, the COVID-19 outbreak. There have been some cases of infection in countries all over the world. We cannot go to the customer's site as planned. But the customer hopes that this packaging line can be installed and run as soon as possible. We promise customers to guide them through online installation and commissioning. For such a complicated packaging line, it is very difficult if not to go to the customer factory but to solve it online
How to install and offer after-sales service for the animal feed packaging palletizing line during COVID-19? We have formulated detailed and orderly Installation and after-sales service steps.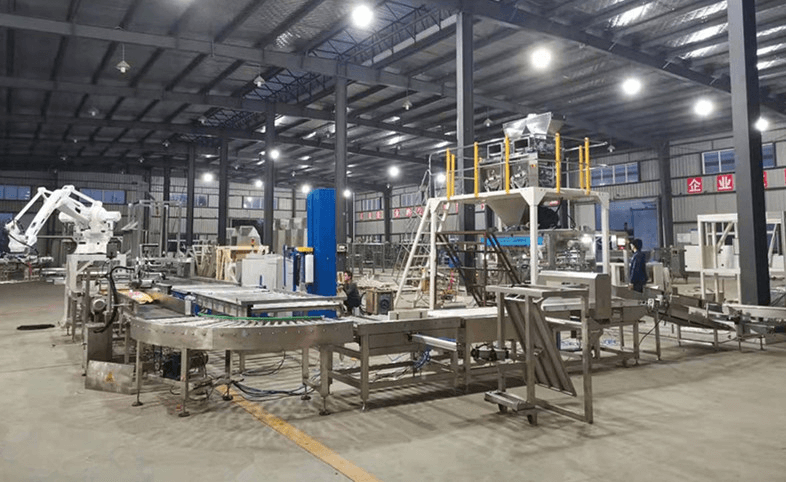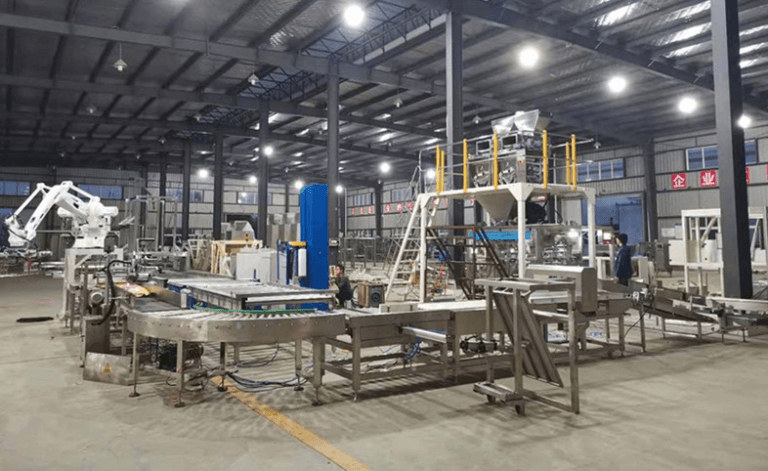 1. First of all, we have provided a lot of detailed documents. Including the manual and circuit diagram of each equipment, a detailed machine installation location diagram and explanation.

2. We let the customer install the machine first according to our documents.

3. Start debugging each device separately. After each device has no problems, link the related devices step by step to test the linkage effect.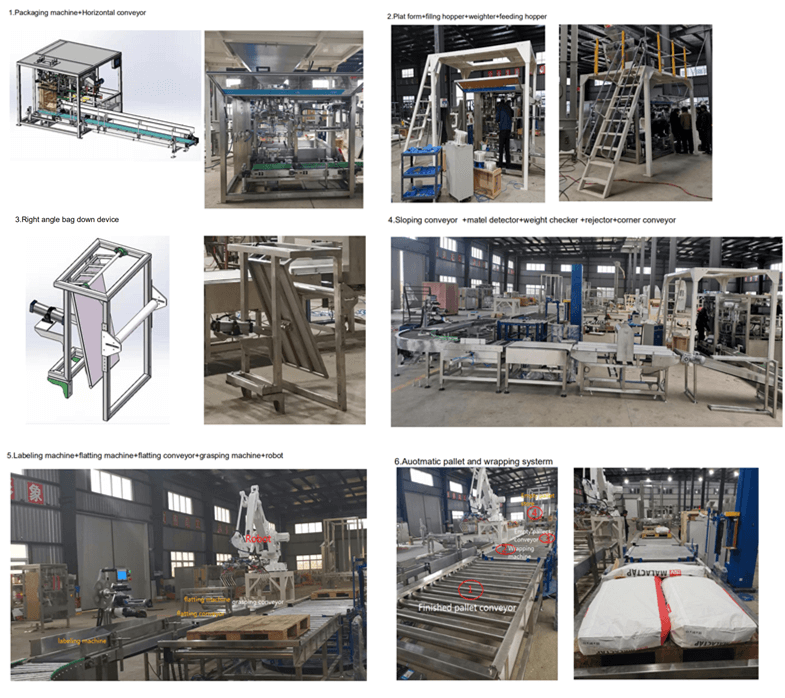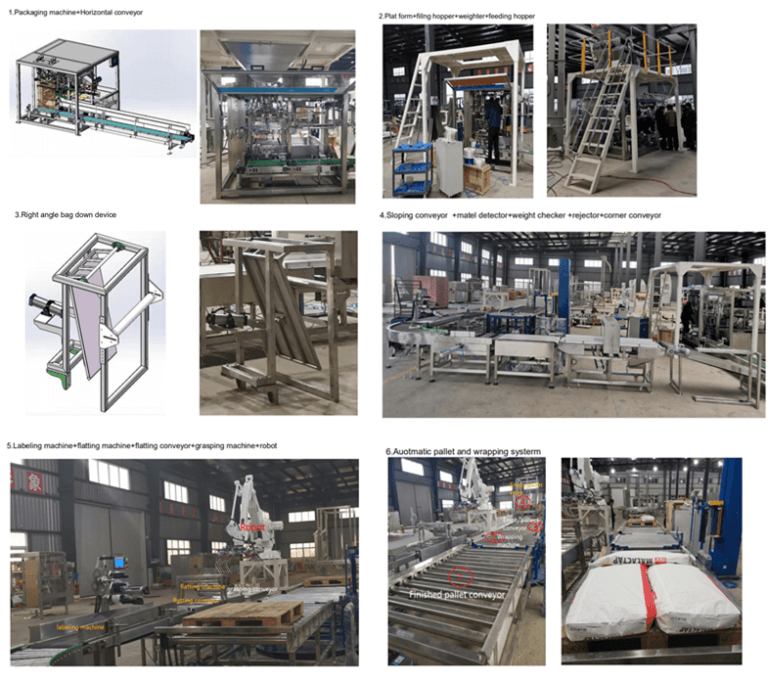 4.Software update, which involves language update and program modification. In order to make it more convenient for customers, we have changed almost all programming languages to Hungarian, and then update them online. During the debugging process, the customer has some new requirements, we optimized and updated the program. Especially if the customer wants to connect to the central computer to monitor the entire packaging line, we have also helped the customer to achieve this requirement.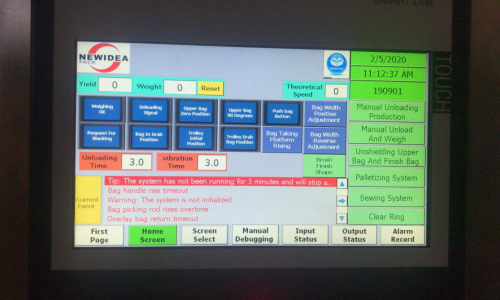 5、During this process, my customer Sandor ask a local ABB robot engineer to help them adjust the ABB robot parameters. He and his team, and our technical team work together, even if there is a time difference, we will complete the task of the day with the customer in the evening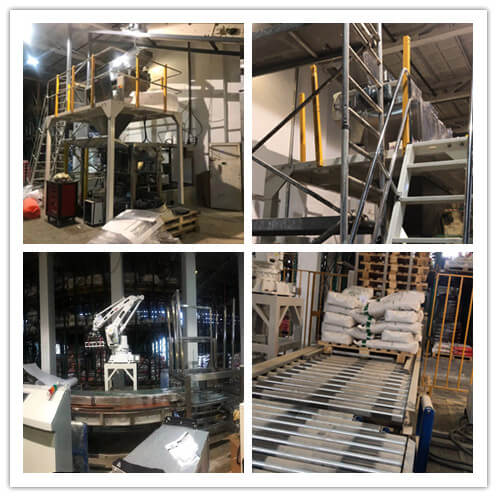 Although Mr.Sandor and hi team is first time install this animal feed packaging and palletizing line,they successfully completed this task with the cooperation of our team. They do a great job, and I am very grateful to them. It was a very unforgettable experience for me too.After this experience Mr Sandor have more confidence to buy more and more packaging machines and lines from us to the European countries.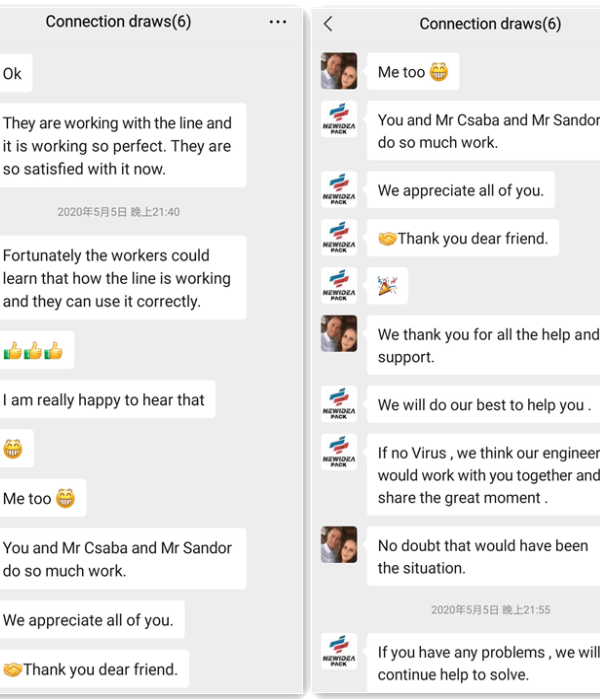 In the whole year 2020, our automatic animal feed packaging and palletizing line and other packaging machines delivered to all over the world. We experienced many installations and after sales service cases like this. The COVID-19 cannot stop our packaging machines delivery to all over the world, nor hindered us from providing installation and after-sales services to our customers. At present the COVID-19 situation is getting better and better, we look forward to the day when the COVID-19 disappears soon!