The Importance of Coffee Packaging Machinery: Choose Newidea Pack
Coffee packaging machinery is an important equipment for coffee solid beverage packaging, as one of the world's most popular beverages, the packaging process of coffee is crucial to its freshness and quality. In today's competitive market, coffee companies need efficient, stable and reliable packaging equipment to meet the growing packaging demand. As a professional coffee packaging equipment manufacturer, Newidea pack provides professional and customized coffee packaging solutions to ensure your coffee products stand out in the market.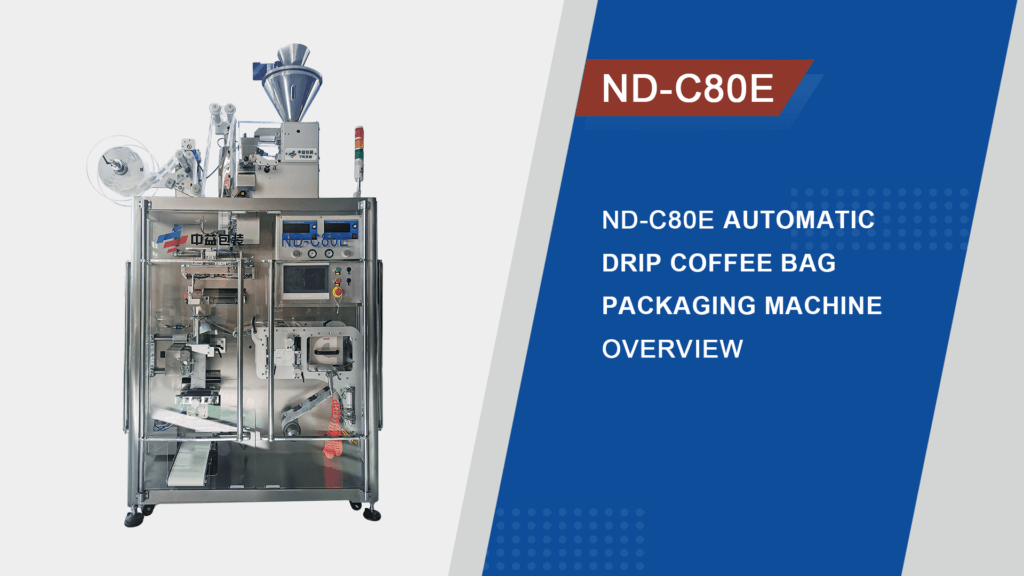 Coffee Packaging Machinery Brings Value to Businesses
1. Stable and efficient productivity: With a professional R&D team and advanced production equipment, Newidea pack's products are stable and efficient, capable of high-speed and accurate packaging operations, and have a high degree of automation, capable of completing all operations in the production process independently, reducing manual intervention and improving the stability and efficiency of production.
2. Excellent quality: Newidea pack focuses on the quality of its products. Our equipment is made of high-quality materials and advanced manufacturing processes, and undergoes strict quality control and testing to maintain high efficiency and stability over a long period of operation. Whether you are packaging coffee beans, coffee powder or drip-bag coffee, our equipment can meet your production needs and ensure the quality and aesthetics of the packaging.
3. Flexible Customization: Newidea pack understands that every customer's needs are unique, so we offer flexible customization services. Our technical team will work closely with you to understand your production needs and goals, and provide professional advice and technical support. Whether you need to purchase a single machine or a complete production line, we can customize according to your needs and provide the best quality coffee packaging solutions. And we also provide you with free production line layout and staff line planning, to help you effectively utilize the production space.
4. All-round after-sales service: When choosing coffee packaging equipment, the quality of after-sales service is equally important. As a professional coffee packaging equipment manufacturer, Newidea pack provides customers with a full range of after-sales service, so that you can use our equipment without worry. Choose Newidea Pack, we will provide you with a full range of services such as equipment installation and commissioning, operation training, technical support and regular visits. Ensure that your equipment can run stably for a long time, so that you have no worries after the sale.
Whether you are a small coffee producer or a large manufacturer, we can meet your needs. By choosing Newidea Pack as your coffee packaging equipment supplier, you will get stable and efficient production capacity, excellent quality, flexible customized service and comprehensive after-sales service. Helping you to succeed in the competitive market.