How To Maintain The VFC250 Series Packaging Machine
MODLE VFC250 are large full-automatically packing machines that adopt worldwide advanced technologies and have high quality and efficiency. Equipped with supporting products, they can automatically complete the processes of feeding, measuring, bag making, filling, sealing, date-printing, cutting and finished products outputting. These machines compose the first choice of food packaging industry to increase efficiency, reduce labor intensity and improve packaging grade.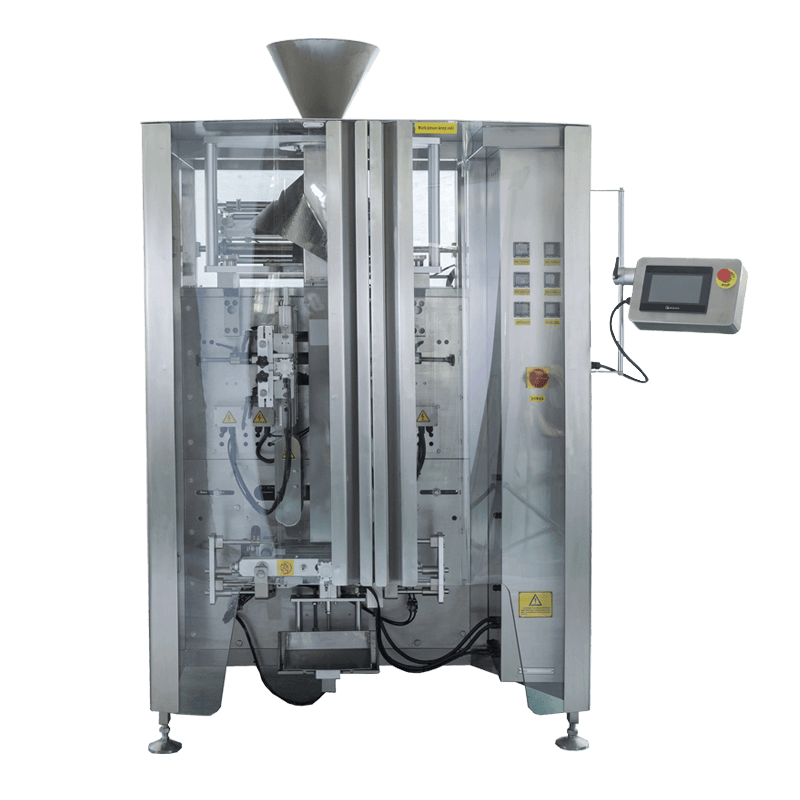 Main Features of VFC250 packaging machine
Compact structure, electrical and pneumatic components are from domestics and overseas famous companies, all above can assure a stability work of the machine for a long term.
Controlled by PLC with touch screen and systems in Chinese and English, which can indicate clearly the working situation and operational command.
Use of high-precision servo film-pulling system for smooth film feeding and automatic position detecting system for high-precision positioning.
Intelligent numeric temperature controlling system for stable temperature control, equipped with tooth shape sealing device for great sealability.
Automatic fault alarm display function: when no ribbon, too low temperature, no packaging film, no material occurs, there is an automatic alarm or motor shutdown.
Replace and maintain damageable parts
The main damageable part is feeding belt. When finding the film skid or the feeding belt run out, replace the feeding belt by a new one. Open the glass door, remove the pin on the vertical sealing supporter, keep the vertical sealing supporter away from the feeding belt, loosen the belt by turning the screw, then tighten the screw after putting a new one back. Pay attention to make the belt neither too tight nor too loose.
Maintenance method of VFC250 packahing machine
In order that the machine works normally, operator must pay attention to following points:
a.) Clean the machine after daily operation, use compressed air to clean powder on the equipment, use copper brush to clean horizontal and vertical sealing devices.
b.) Clean bag former as regularly as you can, make a mark before disconnecting the bag former, put it back after cleaning, change the cutter used for a long time.
c.) If the machine will stop for a long time, cut off all the power before cleaning the machine. You must do a test before plugging in the machine.