Newideapack ND-VFC500G Vertical Form Filling Sealing Granule Packaging Machine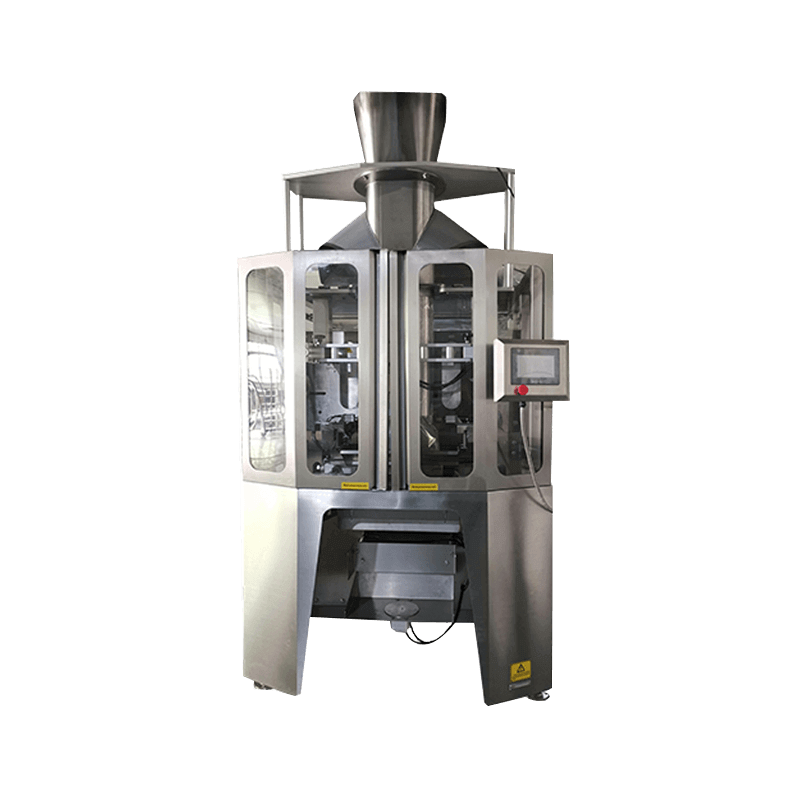 Frame film shaft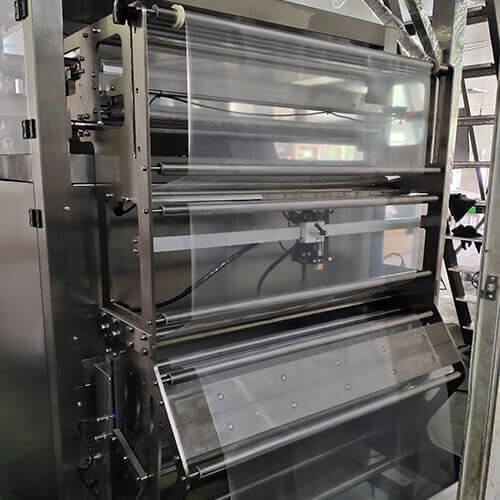 shaper
Pull film wheel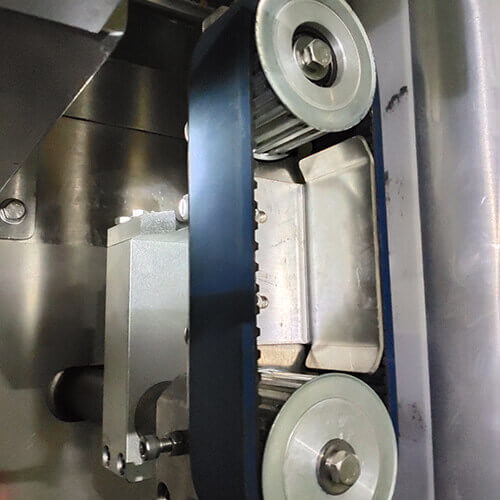 prong knife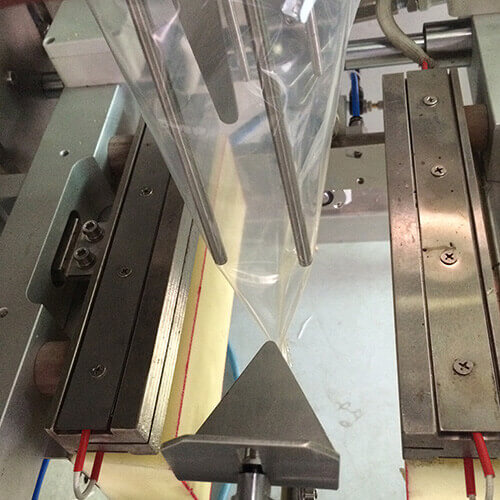 pallet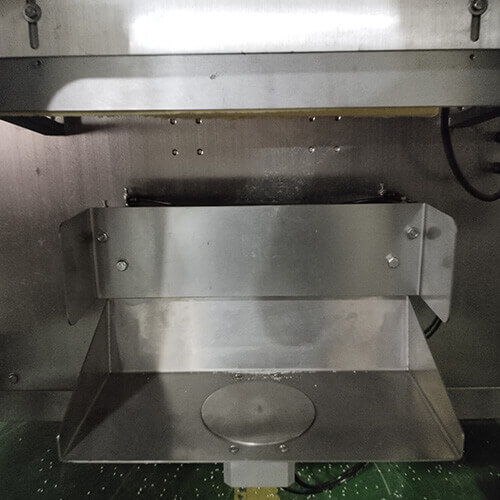 Operation panel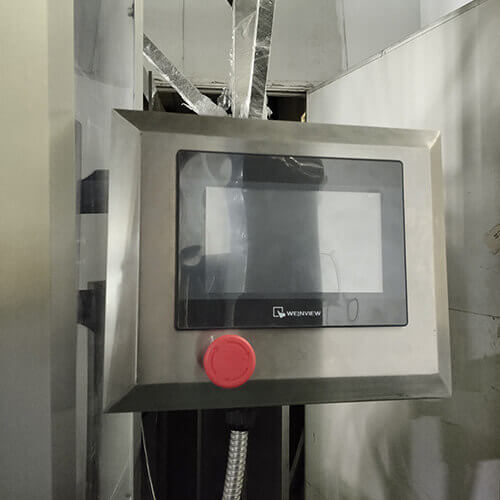 Description
Granule Vertical Form Filling Sealing Packaging Machine
Suitable for 3kg-20kg of various granules products, that normally are large package are for daily supplies consumables, factory materials, restaurant materials, like frozen food, grains, ice cubes, sugar, salt, washing powder, etc. suitable for laminates packing material, transparent package, polyethylene material.
Feature
1. Multi-language color human-computer interaction interface, intuitive and simple operation.
2. Adopt Japanese Mitsubishi or France Schneider PLC control system, can store 10 kinds of product parameters, and adjust parameters without stopping the machine.
3. Intelligent detection, correction detection (correction motor, touch screen operation), length detection (cursor, encoder), the error range is±1mm .
4. The temperature control system adopts the Japanese Omron temperature control meter, and the horizontal and vertical sealing are independent temperature control; the sealing system adopts SMC cylinder, which is suitable for various composite films and PE films, and the packaging is beautiful and firm.
5. No film, no material, no ribbon, automatic alarm, open door and shutdown alarm, failure alarm. Make sure the safe and smart operation.
6. Low failure rate, high efficiency and stability, safe production for more than 10 years.
7. Machine welding structure is open, convenient for maintenance and cleaning.
Basic Associated equipment, makes the machine give full play to its advantages. Realize automatic lifting, weighing, filling, bag making, sealing, cutting, output.
Machine Drawing
Specification
Bag Type Options
Solution
FAQ