NEWIDEAPACK ND-P300PO Pre-Made Bag Automatic Packaging Machine For Powder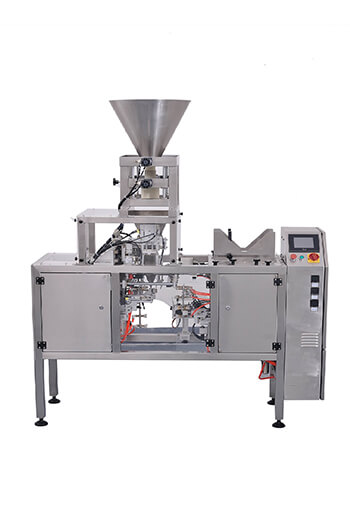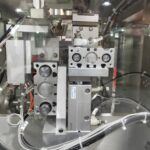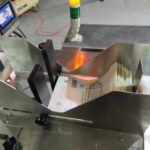 Pre-Made Bag Automatic Packaging Machine For Powder
ND-P300 PO
Max Speed

15 bpm
Bag Size

Min Siz:80mm*100mm
Max Size:300mm*300mm
Features
Specification
Solution
Bag Type Options
FAQ
Features
Automatic pre-made bag packaging machine for Powder
Pre made bags are more beautiful and multifunctional ,like stand up bag ,doypack,zipper bag, bag with air release valve etc.Model:ND-P300PO pre made bag packaging machine suitable for various kinds of pre made bags,can meet the customers diversified package demands.
Feature
1.Easy to operate and easy to replace the bag type.
2. Low maintenance cost, modular replacement of the parts.3. The machine stops running when the safety key interlock switch is pulled out.
4. No bag prompting function.
5. Self-diagnosis function of open the bag failed (The bag can be reused); In that case, the machine will not fill and seal, it will re-take the bag.
6.Positioning (anti-dropping) function of hopper.
7.Warning function of cartridge heater fault.
8. Warning function of cylinder fault.
9. Warning function which air pressure is not up to standard.
10. Machine passed ISO,CE,SGS certificate.
11.Fully enclosed lifting, feeding, weighing, packaging, no dust pollution, accurate measurement.
Our Pre-Made Bag Automatic Packaging Machine For Powder does not need to arrange manual feeding, and the whole process operation is simple and convenient. It is especially suitable for the packaging of powder products, such as flour, coffee powder and so on. This type of machine is small in size and does not need to occupy too much place of origin. The power consumption performance is 15-28% lower than that of the packaging machine in the same industry. The working stability of the packaging machine has been strictly tested for a long time, and the failure rate is less than or equal to 1.2%. All these efforts are to make you more profits.
Specification
| | | |
| --- | --- | --- |
| 1 | Bag Size Range | 80mm≤W≤300mm,100mm≤L≤300mm |
| 2 |  Speed |  0~15bags/min |
| 3 | Sealing Type |  Straight grain, pitch is 1mm |
| 4 | Voltage | 220V, Single-phase, 50/60HZ,1.2KW; |
| 5 | Sealing Width | 10mm (5–20mm can be customized); |
| 6 | Air Pressure | 0.65Mpa; |
| 7 |  Air Consumption  | 0.3m³/min  |
| 8 | Machine Dimension | 1770*600*1230mm; |
Solution
ND-P300PO Suitable for seasoning powder, BBQ powder,milk powder, starch, cocoa powder, ground coffee powder, corn powder, vegetable powder, fruit powder , herb powder, washing powder, medicine powder.It can pack all kinds of pre-made bag like stand up bag,doypack, 4-side sealing bag, 3-side sealing bag, paper bag, M type bag, bag with zipper,etc.
Bag Type Options
FAQ
How to solve the problem that the machine does not pull the film?
1、Check whether the longitudinal sealing block is stuck with the roll film, and clean the longitudinal sealing block.
2、Check whether the belt is slippery, clean the surface of the belt with a damp cloth
3、More solution you cancontact us for assistant
How to solve the problem that the machine does not make bags?
1、Check if the horizontal seal block is stuck, clean the sealing surface of the horizontal seal block
2、Check whether the material is clamped, and adjust the blanking time through the parameter setting
How to solve the bag sealing?
Properly extend the horizontal sealing delay in the parameter setting.
More solution you can contact us for assistant
Here is the detail information about product name
Contact Us
Please fill out this form and we will get back to you shortly.
Related Equipment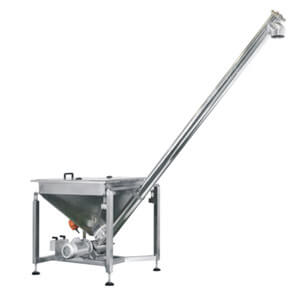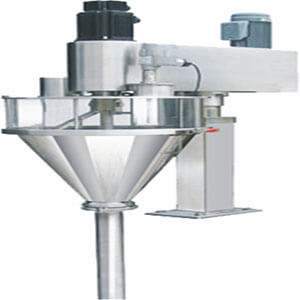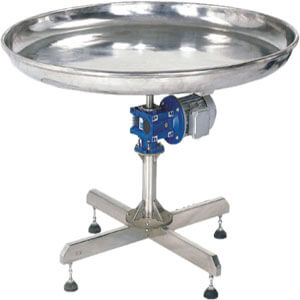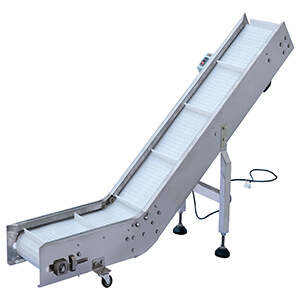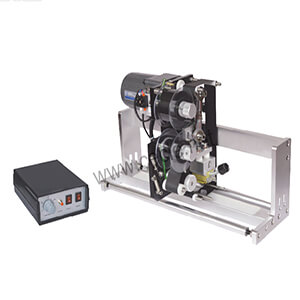 SUPPLIERS WE WORK WITH
We work with the best suppliers in the market, find more about our key partners below.