Accompany the growth of customers, reflecting the value of products
As the world's fastest growing beverage in terms of consumption, coffee has become a new favorite in the Chinese market in recent years, and Chinese coffee industry is experiencing a relatively rapid growth phase. In this environment, many domestic coffee enterprises have increased their efforts to build factories to occupy the market, and Tianjin Newidea pack, as a link in the coffee industry chain, has spared no effort to invest in it, and has put more than 10 years of technical accumulation into coffee packaging equipment. It has helped various major coffee enterprises to develop rapidly, and there are many successful cases.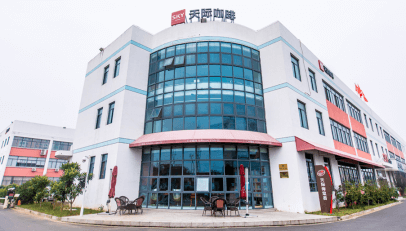 Sky Coffee is a coffee company founded in 2012, with an annual output of 4,000 tons, in 2021 the company decided to increase the output of the drip-bag coffee category.After a comparison with similar products of foreign brands, our C80E automatic drip-bag coffee packaging machine was selected to replace the previous old model. In 2022, Sky Coffee has become the OEM company of China's largest coffee chain brand, Luckin Coffee, in the drip-bag coffee category.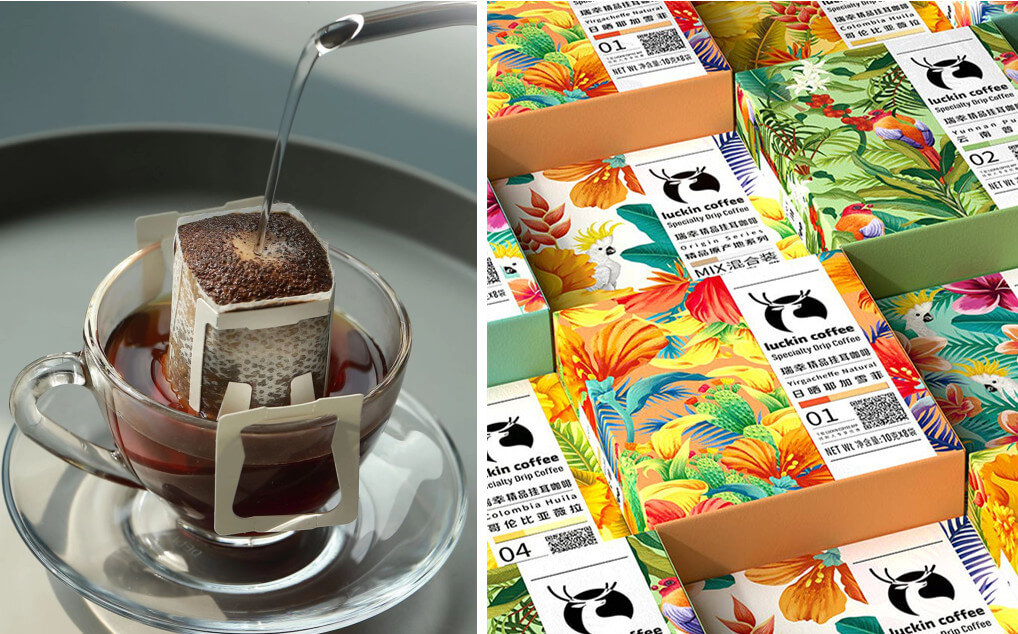 In May 2022, our C80E drip-bag coffee packaging machine completed the first production for Luckin Coffee, with 2 machines producing 1.4 million bags of drip-bag coffee in 20 days, with a daily output of 35,000 bags. Luckin Coffee is very satisfied with the aesthetics of the product bag shape, bag airtightness, nitrogen-filled residual oxygen, machine productivity, and material loss rate.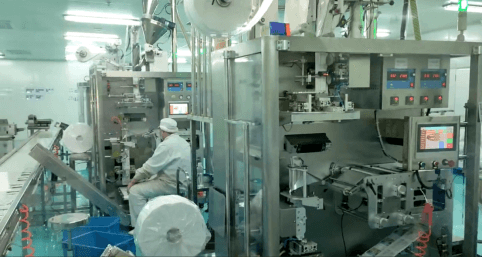 Subsequently, Luckin Coffee increased its order volume, and Sky Coffee continued to purchase the C80E model to meet its production capacity. By the end of 2022 Sky Coffee's daily production of Luckin Coffee drip-bag coffee was 100,000 packs, and the cumulative output of a single machine has reached 5 million packs. This long time high intensity stable production state, enough to verify the quality and performance of the C80E drip-bag coffee packaging machine. And this is just a case of one of our products .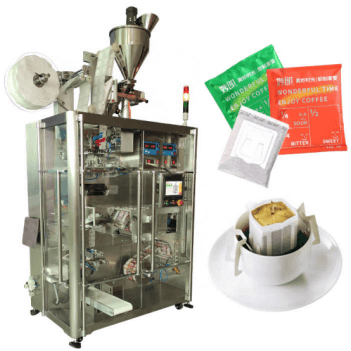 Our coffee category packaging machines include coffee bean roll-film packaging machine, prefabricated bag packing machine, coffee powder drip-bag coffee packaging machine,
multi-row-Vertical-forming Packaging Machine. We have served many famous coffee brands such as G.E.O. Coffee, 8 bit CAFE, Oklao Coffee, Baodao Coffee, HWC Roasters, Muhung International, etc. All of them have received unanimous praise, especially in Taiwan, where many customers have commented that our machines can completely replace or even surpass some international brands and become the light of national products.
In 2023, we will also continue to increase our R&D and innovation to introduce iterative products that are constantly perfected and adapted to market demand, helping more customers to grow and develop together.