Are you looking for Snacks And Nuts packaging machine?
Our Packaging Machine offers a wide range of machines providing numerous solutions for your Snacks And Nuts packaging needs. We offer for Snacks And Nuts packaging machine various bag size.
Meet your various Snacks And Nuts packaging needs
No matter how big your packaging may be and what this packaging is intended for: we focus on your wishes and requirements. Even if your request is new to us, we will always go for the best solution. Thanks to our many years of experience in the field of packaging, we always manage to meet the wishes of our customers.At Newidea Pack, we take our customers' product as a starting point.
Packaging Machines for Snacks And Nuts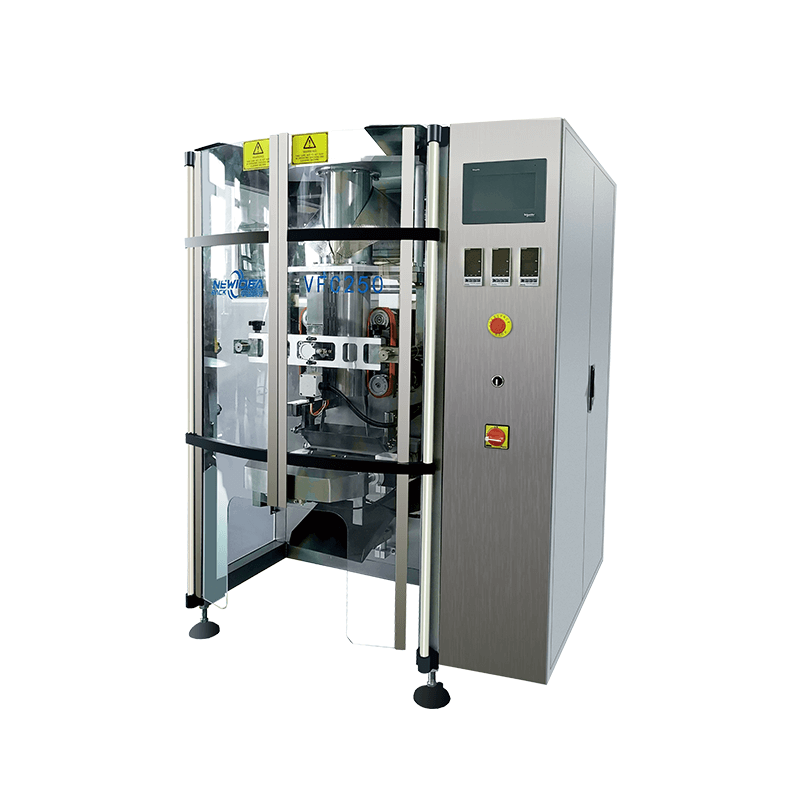 ND-VFC250 VFFS PACKAGING MACHINE
Model ND-VFC250 is a packaging machine with very wide application. The maximum bag width is 250mm, and the maximum bag length is 350mm. Within this size range, most of the weights on the market can be packed by this model.
Model ND-VFC250 can be equipped with a granule ,powder , paste, or liquid weighing system, suitable for coffee beans, coffee powder, flour,salt, sugar, rice, oil, ketchup and other materials.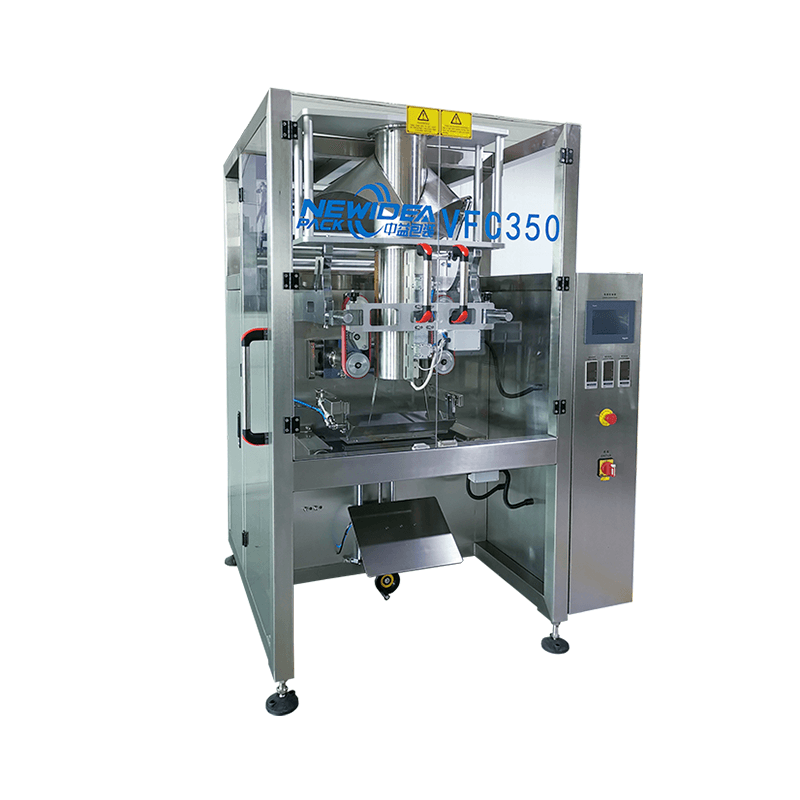 ND-VFC350 VFFS PACKAGING MACHINE
ND-VFC350 packaging machine is for packaging 1-8kg granular,powder,paste, liquid products for food,health care products, pharmaceuticals,chemical, hardware and other industries. Designed with the resource saving, safety,freshness preservation,highest efficient and waste reduction as their important features.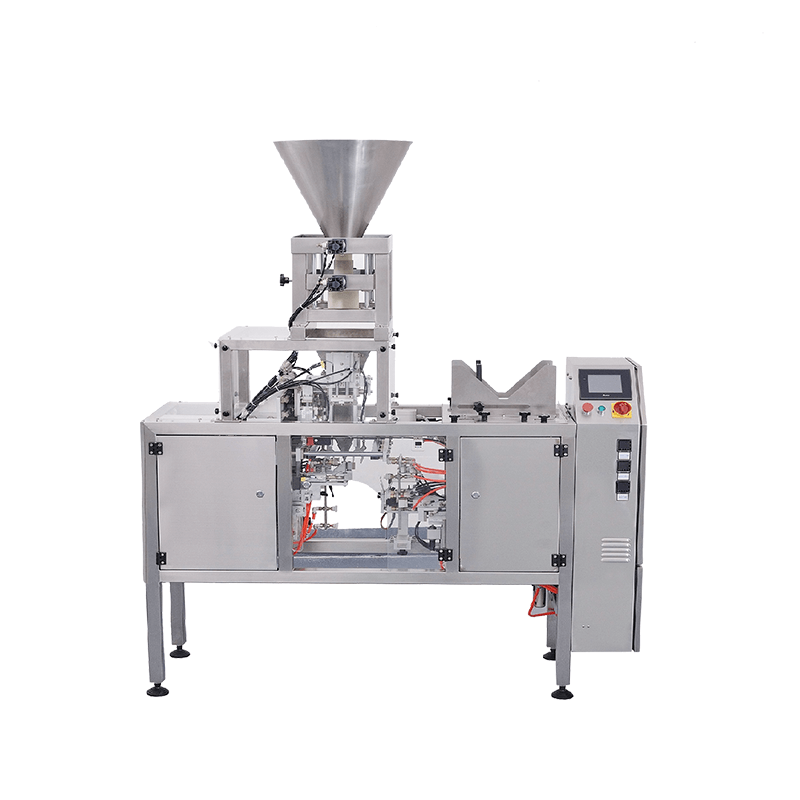 ND-P300 RE-MADE POUCHES PACKAGING MACHINE
ND-P300 pre-made bag packaging machine is widely used for packaging coffee beans, coffee powder, biscuits, dried fruits and other foods. Self-standing bags, M-shaped bags, four sides sealing bags, zippered bags, bag with breathable valve bag and other kind of pre-made bags can be packed to meet the diversified needs of customers.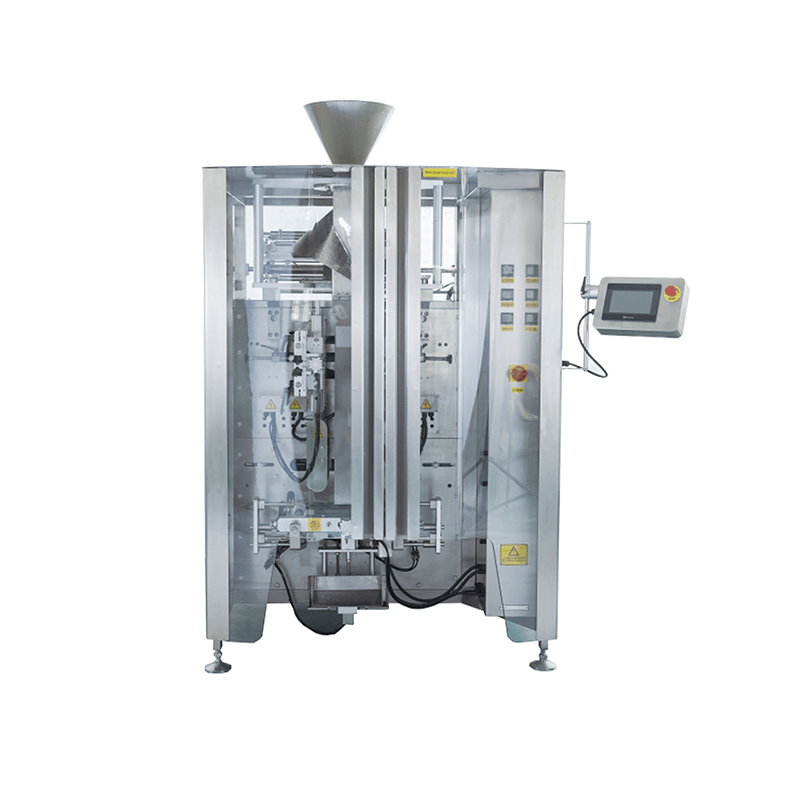 ND-VFC250TB QUAD SEAL BAG PACKAGING MACHINE
VFC250TB is suitable for quad seal bag, with a beautiful appearance and more attractive to consumers. Widely used in the coffee beans coffee powder,snack food , pet food , biscuits and other products.
Especially with the addition of the one way exhaust valve function, the fquad seal bag type has become the preferred bag type for packaging coffee beans and coffee powder.
bag types options for Snacks And Nuts
Convenience is all about convenience. This also applies to our smart packaging solutions. We think along with you from efficient processing to maximum ease of unpacking for the consumer.
packaging applications & samples for Snacks And Nuts
We think along with you and put your needs first. Efficiently and solution-oriented, we provide tailor-made packaging. Are you curious about which solution we can use to surprise and inspire you? Please contact us!
Frequently asked questions
Want To Know More About Our Snacks And NutsPacking Machines?
We'd be happy to introduce you personally about our products and solutions. Call us or let us call you back at a convenient time for you.
Find out how we can help. Give us a call.
Phone: +86-13920157717