ND-VFC500 VFFS Packaging Machine
Model ND-VFC500 Vertical Form Fill Seal packaging machine specially for packaging products into big bags.Max bag range is 50L.Suitable for various granule ,powder products.
Simple、safe operation,reliable stable running,strong practicability, high economic benefit.
Feature Of VERTICAL PACKAGING MACHINE ND-VFC500
1.Multi-language colorful HMI interaction interface, intuitive and simple operation.
2.Adopt Japanese Mitsubishi or France Schneider PLC control system, can store 10 kinds of product parameters, and adjust parameters without stopping the machine.
3.The film feeding mechanism is equipped with a brake motor, an inflatable shaft, and the film tension is uniform, which is convenient and quick to change the film. The film is pulled using a Schneider servo phone to ensure mechanical stability.
4.Intelligent detection, correction detection (correction motor, touch screen operation), length detection (cursor, encoder), the error range is ±1mm.
5.The temperature control system adopts the Japanese Omron temperature control meter, and the horizontal and vertical sealing are independent temperature control; the sealing system adopts SMC cylinder, which is suitable for various Laminated films and PE films, and the packaging is beautiful and firm.
6.No film, no material, no ribbon, automatic alarm, open door and shutdown alarm, failure alarm.
7.Low failure rate, high efficiency and stability, safe production for more than 10 years.
8.Machine welding structure is open , convenient for maintenance and cleaning.
9.Basic associated equipment,makes the machine give full play to its advantages.Realize automatic lifting,weighing, filling, bag making,sealing, cutting.
OPTIONAL ACCESSORIES
| | | |
| --- | --- | --- |
| 1 | Model | ND-VFC500 |
| 2 | Bag width | 200-500mm |
| 3 | Bag length | 300-950mm |
| 4 | Max speed | 40 bags/minute |
| 5 | Max width of roll film | 1050mm |
| 6 | Filling range | 20L |
| 7 | Air Pressure | 0.8mpa |
| 8 | Air consumption | 0.6m3/min |
| 9 | Voltage power | 220V/380V,50-60HZ, 5Kw |
| 10 | Machine weight | 1200Kgs |
| 11 | Package dimension | 1843x2516x2892mm (L*W*H) |
outline diagram
Bag type:Pillow bag, gusseted bag, corner creased bag, flat bottom bag, one way exhaust valve can be added.
Packaging materials: Aluminized film, paper-plastic composite film and other laminated film.
Related bag types
Degassing valve Euroslot
Finger grip
Chain bag
Optional function
1.) Leak Proof Valve For Powder
2.) Various Cutting & Sealing
3.) Vacuum Pulling Film
4.) PE Film Sealing Device
5.) Material Support
6.) Finished Bag Support
7.) Gusset Device
8.) Flat Bottom Device
9.) Punch Hole
10.) Nitrogen Gas Filling
11.) Exhaust Air
12.) One Way Degassing Valve
Granules: Snacks, cereals, frozen products, pet food, veterinary medicine, chemicals, hardware etc.
Powder: Milk powder, flour, grain powder, starch, seasoning powder, protein powder, vegetable powder, fruit powder, coffee powder, medicine powder, etc.
Paste and liquid: Tomato sauce, fruit jam, honey, salad dressing, putty paste oil, fruit juice,etc.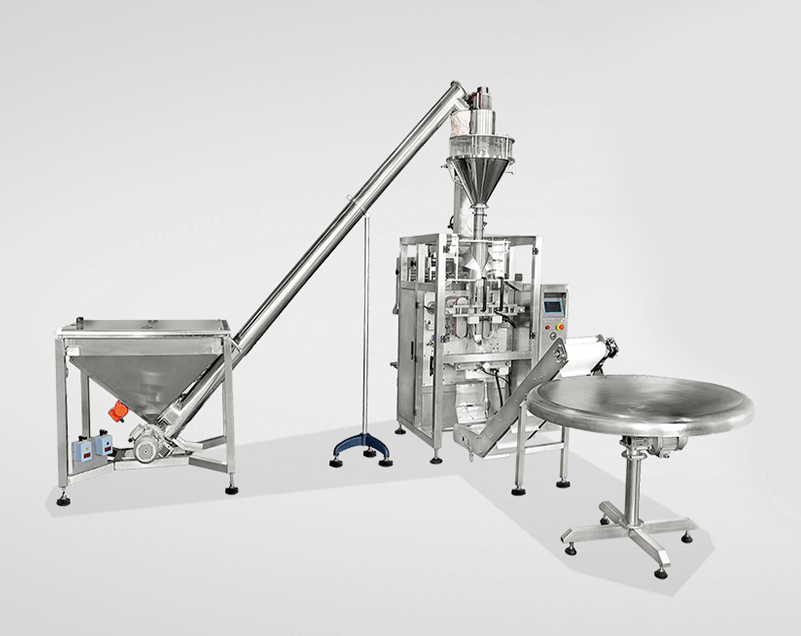 POWDER PACKAGING SOLUTION
Our powder packaging machines are specifically designed for bagging and container filling products such as flour, salt, sugar, baking mixes, spices and ground coffee.
From premade pouch filling to vertical form fill and seal bagging and container filling, our packaging machines can handle all your free-flowing and non-free-flowing powders.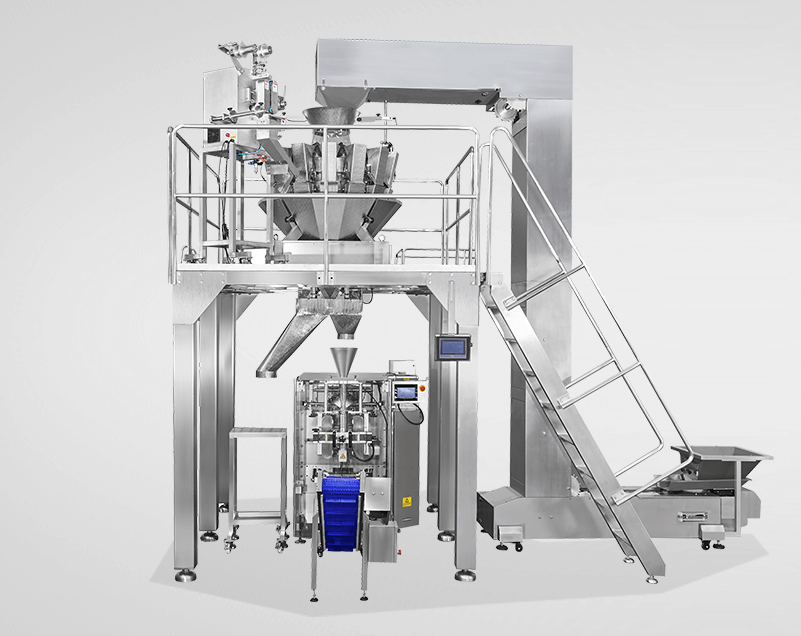 GRANULES PACKAGING SOLUTION
NEWIDEAPACK's Vertical Form Fill and Seal machines provide the speed and accuracy required to vertically fill and seal bags of your granules to meet your packaging demands. VFFS Baggers can handle any granular product that requires laminate film structures and polyethylene films. Our granules bagging machines offer a variety of bag styles including gusset bags, pillow bags, doy-style stand-up bags, flat bottom bags as well as a variety of hole punches and tear notches. We are ready to help you decide on the right bagging machine to speed up your production.
Detailed difference of each item, please click here to read more.
If you want to preserve the flavor of coffee to the greatest extent, let your customers have the wonderful experience of high-quality coffee, choosing pure non-woven material is the best choice. For packaging drip coffee bag with pure non-woven material, must choose ultrasonic sealing packaging machine.
Want To Know More About Our Packaging Machines?
We'd be happy to introduce you personally about our products and solutions. Call us or let us call you back at a convenient time for you.
Find out how we can help. Give us a call.
Phone: +86-13920157717